Oven Cleaning Dip Tanks - Clean Professionals are proud to showcase our fleet of electric insulated oven cleaning dip tanks manufactured at www.plasticworkshop.co.uk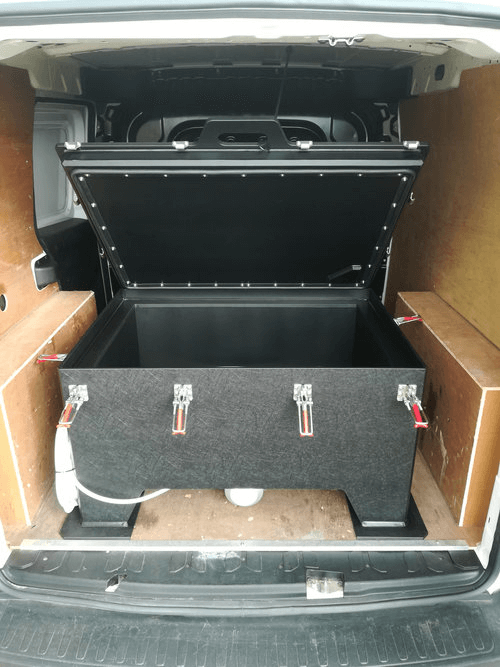 INSULATED ELECTRIC DIP TANK
Clean Professionals oven cleaning dip tanks - Clean Professionals proudly supports Plastic Workshop operating with a fleet of their low energy superior insulated electric dip tanks.
Clean Professionals has operated with a varied range of oven cleaning dip tanks over the years but has now found the ideal solution.
No need to continuously charge your oven cleaning tank at each job as the doubled skinned design keeps the solution hotter than any other tank on the market.
Quick Reheating the following day due to the Celotex insulation between the doubled skinned walls, This is a huge advantage in the winter when oven cleaning is particularly busy around the festive period of Christmas as your tank stays hotter in the colder months.
Low energy consumption thanks to the robust industrial 2.5KW heating element, The industrial element will not only outlive a standard 3KW heater but gives a decreased consumption on electricity benefiting both you and the customer if using their electricity.
Build quality of the oven cleaning tank is far superior to any other on the market with bespoke design, dimension and upgraded extras available on request. The oven cleaning tank offers the best heat retention from one charge, Low cost heating, Simple emptying valve, Water tight sealing with no leaking in transit and comes with a 2 year warranty on the physical structure (excluding element).
For a free, no obligation quotation or to discuss your organisation's needs, why not give our Clean Professionals Oven Cleaning Dip Tank  department a call today?
2 YEAR WARRANTY
FULLY PAT TESTED
CE CERTFIED
REDUCED HEATING TIME
HIGH PRESSURE TESTED FOR LEAKS
UNRIVALLED HEAT RETENTION
QUICK RELEASE HINGED LID
SUITABLE FOR USE WITH CAUSTIC
10 mtrs HEAT RESISTANT FLEX
2.5KW LOW ENERGY INDUSTRIAL ELEMENT
Material: HIGH DENSITY POLYPROPYLENE
Max Tempreture: 80 Degrees Celsius
Internal Dimensions: 80 L x 55 W x 25 H
External Dimensions: 102 L x 80 W x 54 H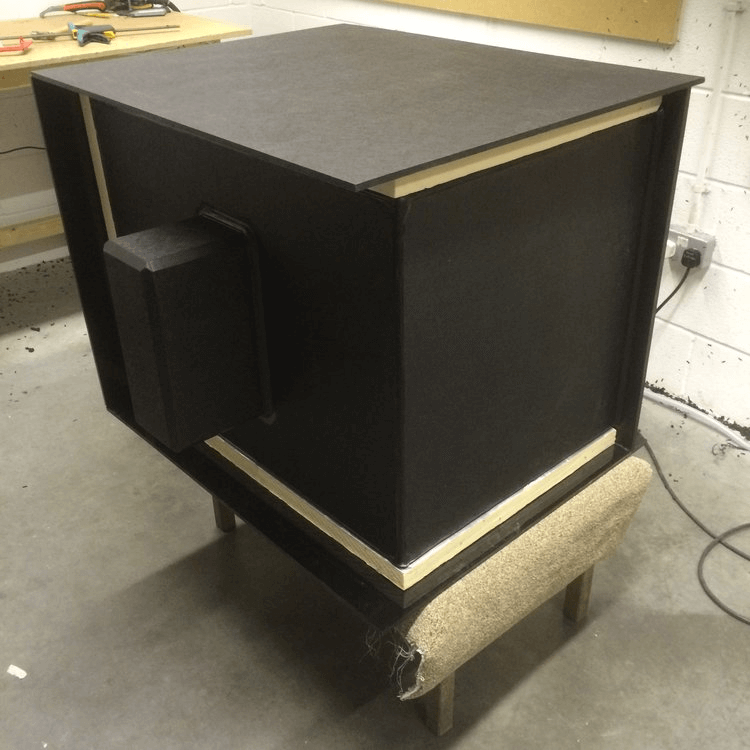 GET THE PROFESSIONAL CLEAN YOU DESERVE
Free Quotes, Call Us To Discuss Your Requirements
ELECTRIC OVEN CLEANING DIP TANK
Our insulated electric oven cleaning dip tanks are built to with stand both Domestic and Commercial use, The build quality is unrivalled and is the perfect solution for replacing an old tank or if your starting for the first time its an ideal investment.